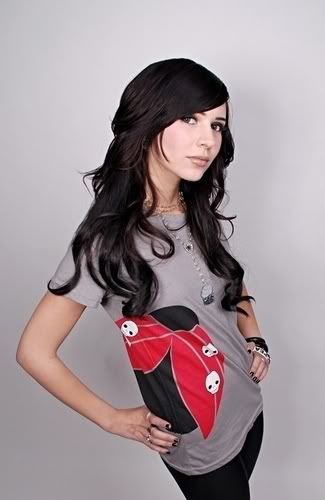 Josey, Josey, Josey...
siempre tan problemática...
Adoro a esta chica
¿Quién no ha deseado arrojarle un vaso de jugo a una de las perfectas del Pretty Comitté?
Eres sencillamente mi ídola
Ojalá no le hayas aurrinado el peinado a Sussie.
Pero en caso de que no sea así aun tenemos a Amy Evans para arrojarle comida en la cara...
Tengo la ligera sensación de qué nuestra querida Sussie LeBlanc no frecuenterá mucho la cafetería de ahora en adelante...
Que manera de desperdiciar el pastel...
Y yo ya me he mareado... Decídanse de una vez ¿Son BFF's o Enemigas?
¿Las bitchs de vuelta? Increible pero no imposible...
Así lo declara la misma Nikki en su twitter:




ASÍ es como las BFF lucen (:


Tell Jesus that the bitches are back and worst than ever

A ver cuanto les dura esta vez...